Inmate Mail
Mail is processed into and out of the jail Monday – Friday. There is no mail service on Weekends and Federal holidays.
Inmate Mailing Address
Inmate's Full Name and Permanent Number (TRN)
New River Valley Regional Jail
P. O. Box 1067
Dublin, VA 24084
Mail addressed to inmates that have been released from NRVRJ will be returned to the sender. If there is no return address, it will be marked "unable to deliver" and returned to the post office.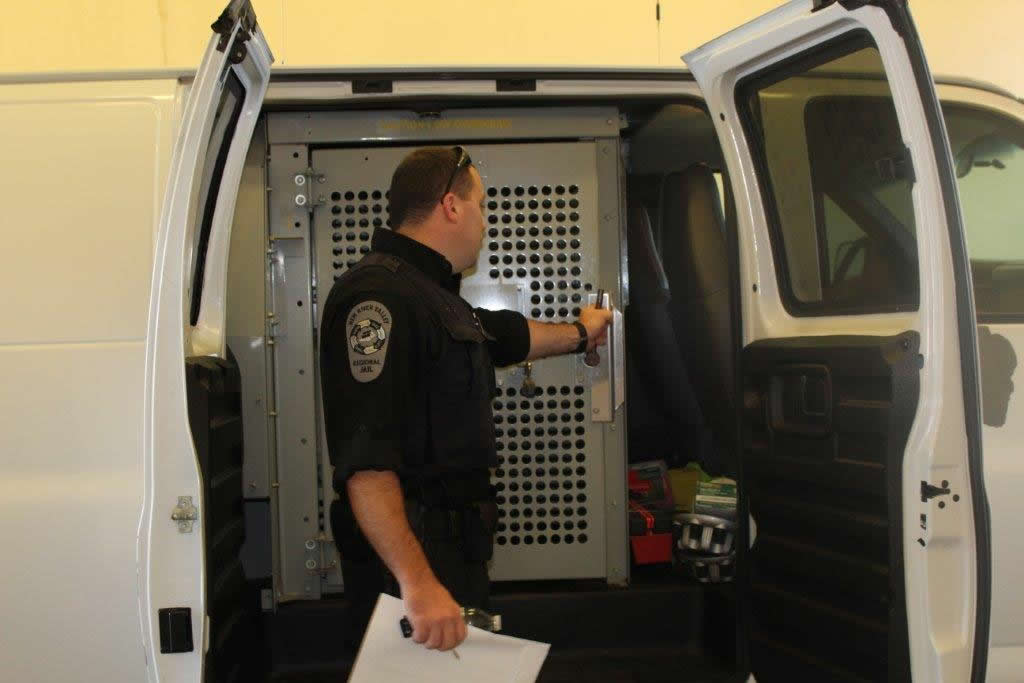 Inmates are authorized to receive:
Letters (only letters on white stationery will be accepted)
Only blue ink, black ink or pencil is acceptable. No crayon, marker or colored pencils will be allowed
Money orders
Pictures (no Polaroids will be allowed)
Newspapers, soft back books and all subscriptions must be approved by the jail staff prior to ordering and must come directly from the publisher
The following list of items will not be accepted by the New River Valley Regional Jail.  The list includes but is not limited to the following:
Greeting cards (Christmas cards, birthday cards, anniversary cards, etc.)
Cash
Personal checks
Packages
Hardback books