NEW RIVER VALLEY REGIONAL JAIL
The New River Valley Regional Jail is located in Dublin, Virginia and serves the counties of Bland, Carroll, Floyd, Giles, Grayson, Pulaski, Wythe and the City of Radford, VA.
Construction on the 279,000 square foot facility began in May of 1997 on a 28 acre site located in the Dublin Industrial Park in Dublin, VA. The newly built regional jail housed its first prisoners on April 27, 1999.
The building houses administrative offices, a magistrate's office, public and professional visiting areas, kitchen, laundry, library, classrooms, medical unit, basketball court, two contained outdoor recreation yards, and a secure vehicle sallyport for loading and unloading prisoners.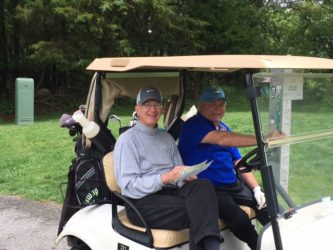 New River Valley Regional Jail We would like to congratulate Officer Cliff Myers on his retirement!  Officer Myers spent his last official day along with Dep. Superintendent John Bowman, Tim Clark and Paul McKittrick participating in the Roanoke City Sheriff's...
read more
Trinity Services Group, Inc. is seeking qualified applicants for the position of Food Service Supervisors at the New River Valley Regional Jail.  Essential Job Functions, Skill Requirements and Education are: Supervise inmate labor and/or team members in accordance...
read more
The New River Valley Regional Jail is seeking a career-oriented professional licensed practical nurse to provide quality nursing care to incarcerated persons and performs a variety of healthcare and diagnostic procedures within the scope of your licensure. As a valued...
read more